We Host, You Meet
Have your meeting at The Village Works. Our rooms are decked out for your perfect meeting or event, day or night.
We have casual and formal meeting spaces with configurations perfect for your creative brainstorming session, off-site, board meeting, or one-on-one. Members always receive a discount. Check out our options and contact us to start a booking.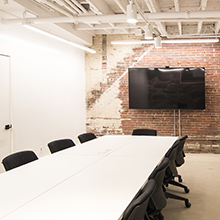 001 - Meeting Room XL
5-20 people | $125/hr
Seats 16 people at conference table or in training room configuration, more if seated in rows
Extra large flat screen TV with VGA/HDMI connections & Chromecast
Reconfigurable
Speakerphone
IdeaPaint Whiteboard
Videoconferencing equipment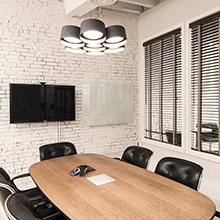 101 - Meeting Room L
2-7 people | $75/hr
Seats up 6 at conference table, 8 in room
Flat screen TV with VGA/HDMI connections & Chromecast
Speakerphone
Whiteboards
Videoconferencing equipment
Contact Us To Book a Meeting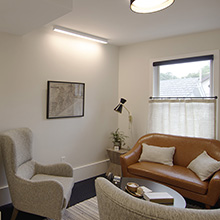 202 - Meeting Room M
2-4 people | $50/hr
Seats 2-4 people in casual meeting setup

Flat screen TV with VGA/HDMI connections & Chromecast

Telephone

Whiteboard

Videoconferencing equipment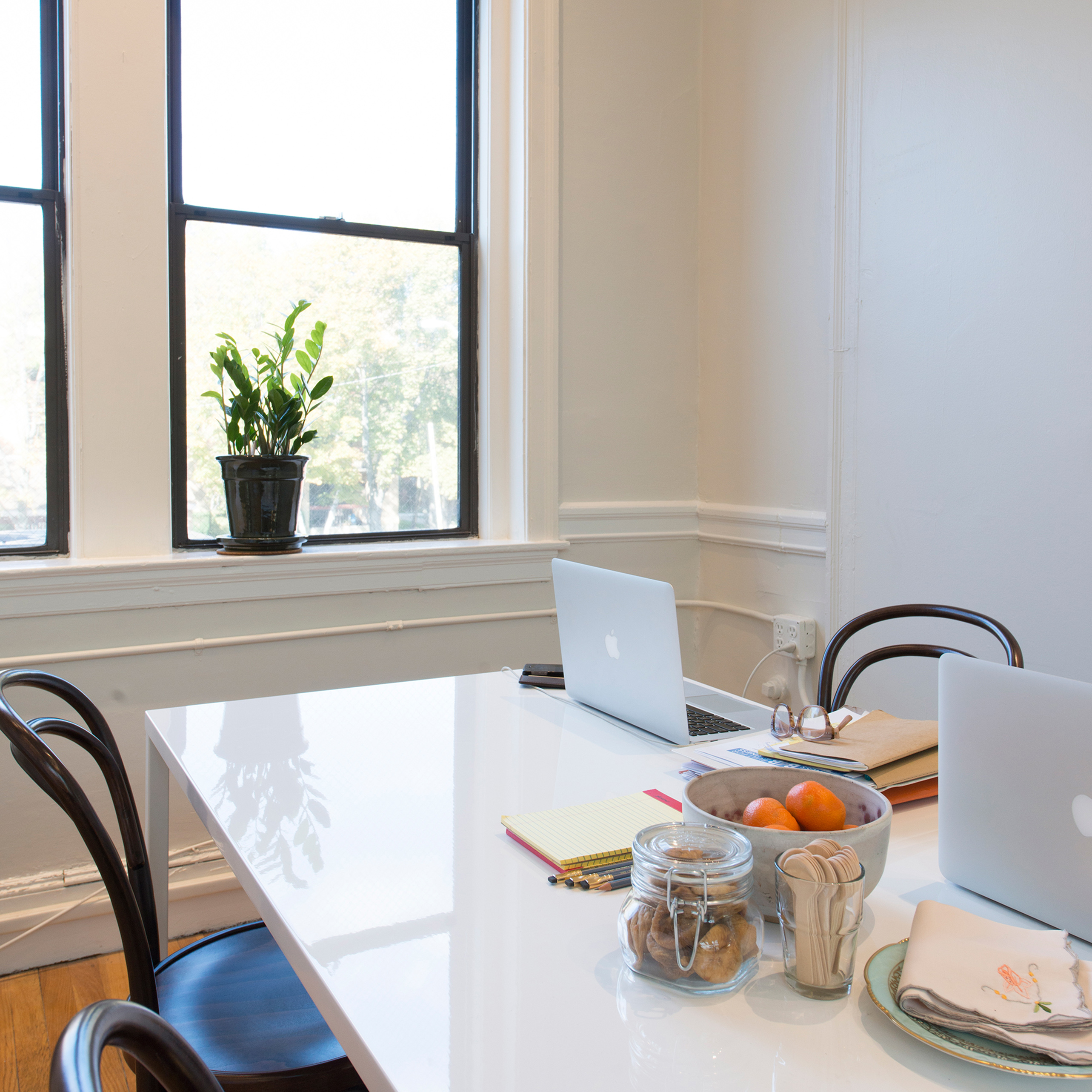 WorkShop Coolidge Corner
5-20 | Contact us
WorkShop is our satellite space in Coolidge Corner, a 500sf office suite with conference room and kitchen. Team bookings for short or long term, minimum one day.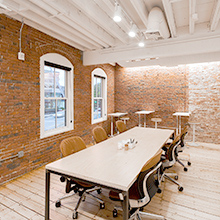 The Library
20+ | Contact us
Available for early morning breakfast meetings, 20 people standing or 8-10 people seated.
The Village Works
202 Washington Street
Brookline, Mass 02445
Public Transit
Brookline Village Green Line T (D)
MBTA Buses 66, 65, 60, 39
Hubway at Brookline Village (Station Street)
By Car
Metered street parking with Passport Parking App
Lyft Line and UberPOOL share zones
Paid lots on Route 9 (The Brook House, 10 Brookline Place)
The Village Works
is a neighborhood coworking space in Brookline Village. We offer flexible memberships for our shared workspace as well as offices, meeting rooms, events and community connection.

Contact Us
The Village Works
202 Washington Street
Brookline, MA 02445
617.651.0681
hello@thevillageworks.com